Concrete Contractors Toronto & the GTA
Large residential and commercial concrete construction projects.
We are Professional Concrete Contractors

Interhome Construction specializes in large concrete construction projects, residential and commercial. Our services include new concrete construction, concrete restoration, concrete paving, edging, curbs, building and underground parking garage restoration.
Interhome Construction have been serving Toronto & the GTA for the past 10 years. Our good reputation of being a specialized concrete company has been earned through our technical expertise, attention to detail, industry know-how and professionalism.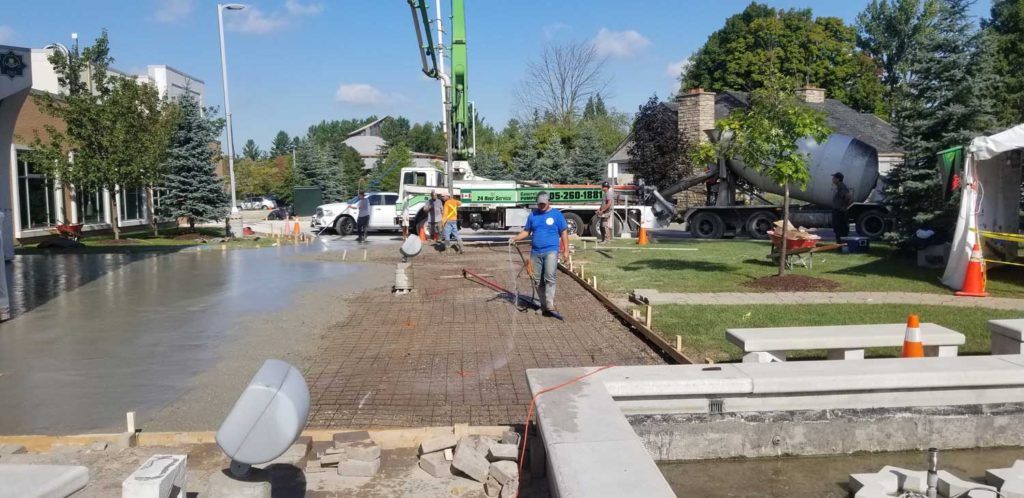 Concrete is a building material that is preferred due to its durability, low-maintenance and longevity. What is underneath the concrete is as important, preparation of solid foundations is imperative to a long-lasting product. That is where our concrete construction expertise comes in. We know how concrete behaves in extreme weather conditions and other elements and we put emphasis on the surface preparation as much as the installation.
We take pride in quality craftsmanship. Interhome Construction can deliver a product that is durable and will stand the test of time.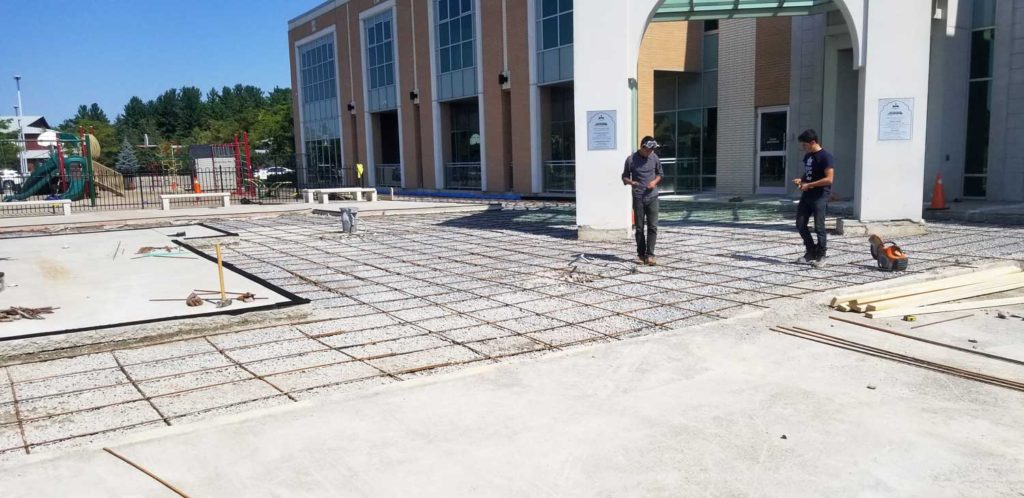 Looking to add or restore concrete sidewalks and curbs to your commercial property? Whatever your concrete construction needs are we can deliver in a cost-effective and timely manner.
Our concrete technicians have the expertise and experience to tackle any residential and commercial concrete project. Interhome Construction have collaborated with building  owners, property managers, builders, architects and other industry professionals delivering hundreds of projects in the last 10 years.
Our concrete & asphalt construction services include:
Poured Concrete Construction
Concrete Paving
Concrete Steps & Stairs
Concrete Commercial Patios & Decks
Concrete Sidewalks & Walkways
Concrete Edging & Curbs
Concrete Retaining Walls
Concrete Floors
Concrete Garage Restoration
Concrete Blocks Work
Concrete Blocks Additions
Balcony Restoration
Garage Restoration
Industrial Concrete Applications
And more
Call us for a free consultation:
416-836-5253