Interhome Construction Inc.
We are concrete contractors serving Toronto & the GTA. In business since 2004 we specialize in concrete construction, asphalt paving, asphalt and concrete cutting and removal, line painting, underpinning, demolition and excavation.
We are proud to be one of the leading concrete contractors in Toronto and the GTA. We have hundreds of concrete construction projects under our belt, no job is too big or small! Looking to add a concrete driveway, concrete steps or patio? Maybe a concrete basement walkout or concrete basement floors? Whatever your concrete construction needs are we can meet them. Our services are cost-effective, professional and we deliver a high quality product.
We offer concrete cutting and concrete removal in Toronto and the GTA. New openings for windows, doors, a new basement entrance can be executed with precision, swiftly and at a market competitive price. Whatever your concrete cutting, concrete coring and concrete removal and disposal needs are we can accommodate all small and large projects. We have in our arsenal top of the line tools and equipment for wall sawing, window cutting and concrete coring.  We also offer asphalt removal for driveways and parking lots.
We are experienced excavating contractors in both residential and commercial projects. Safety and minimizing the potential for damage are our top priorities. We have vast experience working on a variety of soils, including frozen ground, and our state of the art equipment can tackle any excavating job. Our excavating company has been serving Toronto and the GTA for over 10 years.
We are one of the leading demolition Toronto's contractors, also serving the GTA. Safety, cleanliness and abating unneeded damage are our top concerns. We provide partial, exterior and interior demolition services for both residential and commercial projects. We also offer removal, cleanup and recycling of all debris and hazardous building materials.
We have over 10 years of experience in basement underpinning, foundation repairs and lowering basements. Serving Toronto and the GTA, we have broad expertise and know-how in underpinning and basement lowering of an array of houses – heritage, detached and semi detached. We can also facilitate a new entrance to basement including concrete cutting. We are experts when it comes to residential underpinning, call us for an on-site consultation today.
When it comes to line painting, pavement markings painting and parking lot stripping services, we have you covered. We offer our services in Toronto and the GTA. We specialize in parking lot line painting, with precision and at a competitive price. Our knowledge of local regulations when it comes to parking lot stripping and pavement markings translates to safety and protection of your liability. We have worked for commercial businesses like Holiday Inn Express, Tim Hortons, Budget, and others.
Clients & Partners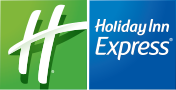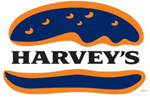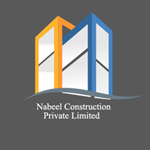 Who we are
Interhome Construction Inc.
We remain true to the same principles on which our company was founded over 14 years ago: providing superior service to our clients, putting safety first, delivering exceptional work,  acting with integrity, and building strong relationships with both clients and partners. Your continued patronage and referrals is what has grown our company and we are truly thankful.
Ubaid Ali / Owner
1700
PROJECTS APPROXIMATELY