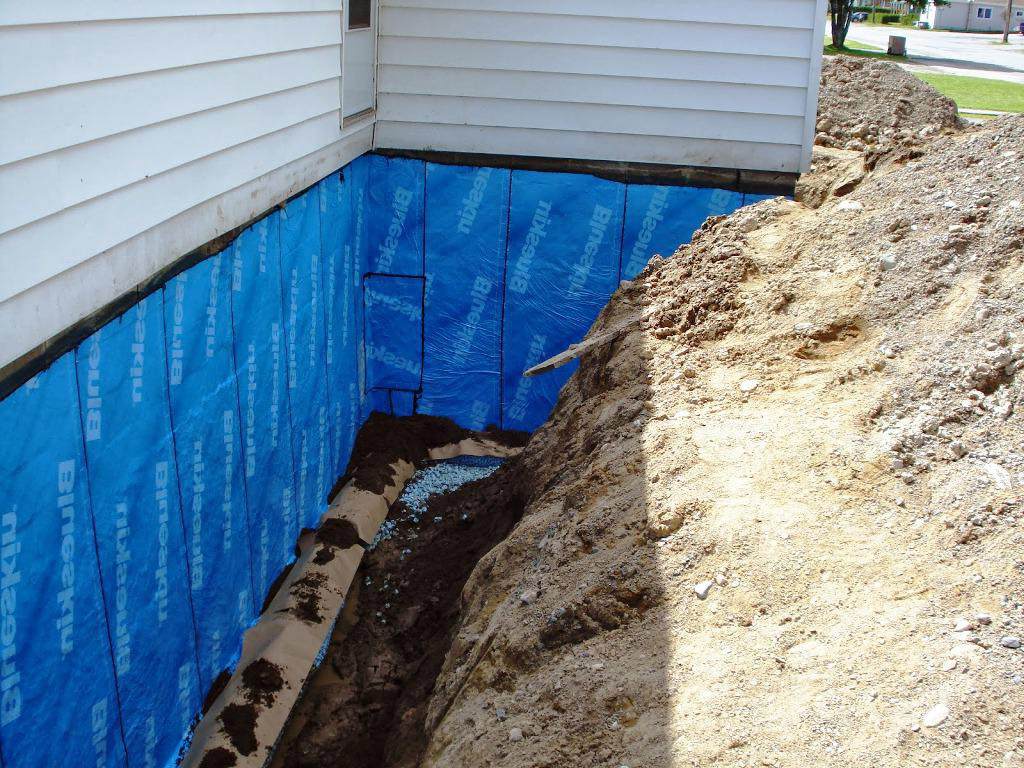 Types of waterproofing membranes
Unless your house was built within the last 10 years, your foundation walls are not waterproofed. The waterproofing technology of materials, and specifically waterproofing membranes, has advanced quite a bit in the past decade. New homes build today have multiple waterproofing layers, both interior and exterior.
Leaky or wet basement issues occur when there is poor drainage, cracks and holes in the foundation walls, concrete erosion, grading and sealing issues.  Nowadays waterproofing membrane manufactures have come up with multiple waterproofing membranes and solutions.
Some of the most common waterproofing membranes are:
Bituminous Waterproofing Mebrane
Made from a petroleum-based asphalt material and used as an exterior membrane. Used in waterproofing and roofing, it is extremely resistant to water and moisture.
Liquid Waterproofing Membrane
Usually used in the interior, liquid waterproofing has an easy application and is low in odour. You can apply it with a paint brush and offers the best coverage when it comes to membranes.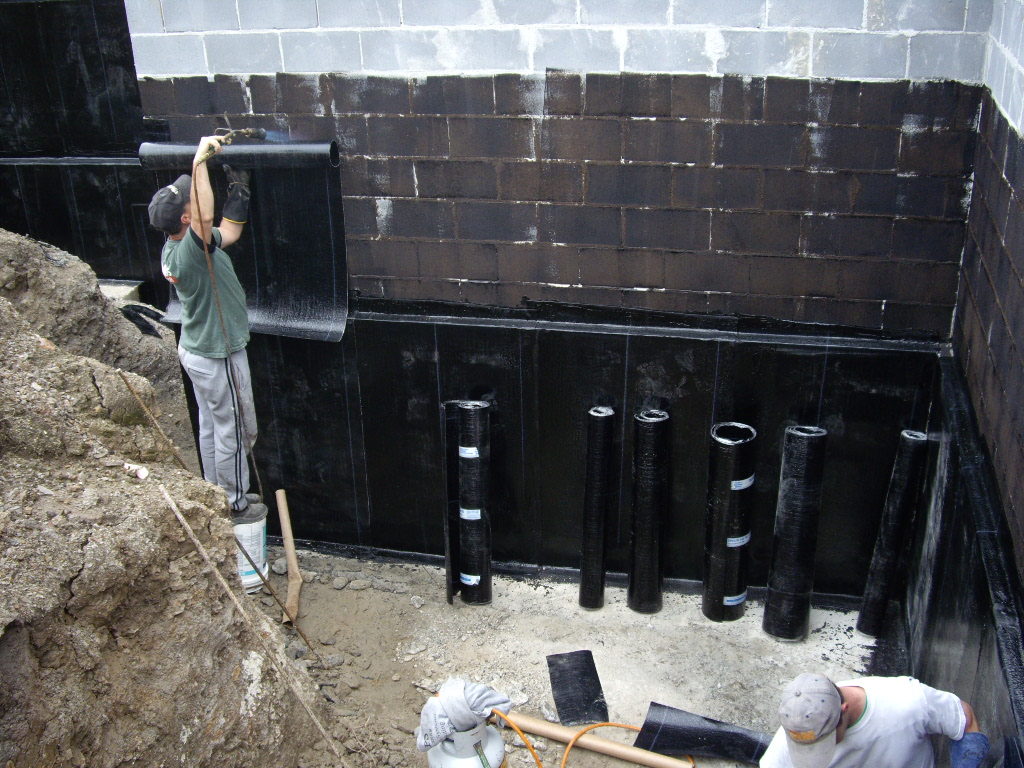 Elastomeric Waterproofing Membrane
A membrane that can last for decades, highly waterproofing and can be applied by roller and paintbrush. It is water resistant and it is recommended for exterior waterproofing.
Crystalline Waterproofing Membrane
This waterproofing system is a liquid that is applied to the interior basement walls. The solution applied penetrates the concrete walls and creates crystals that feel hairline cracks and capillaries in the concrete, a chemical reaction happens when the liquid touches the concrete and interacts with the lime that creates a moisture blocking seal.