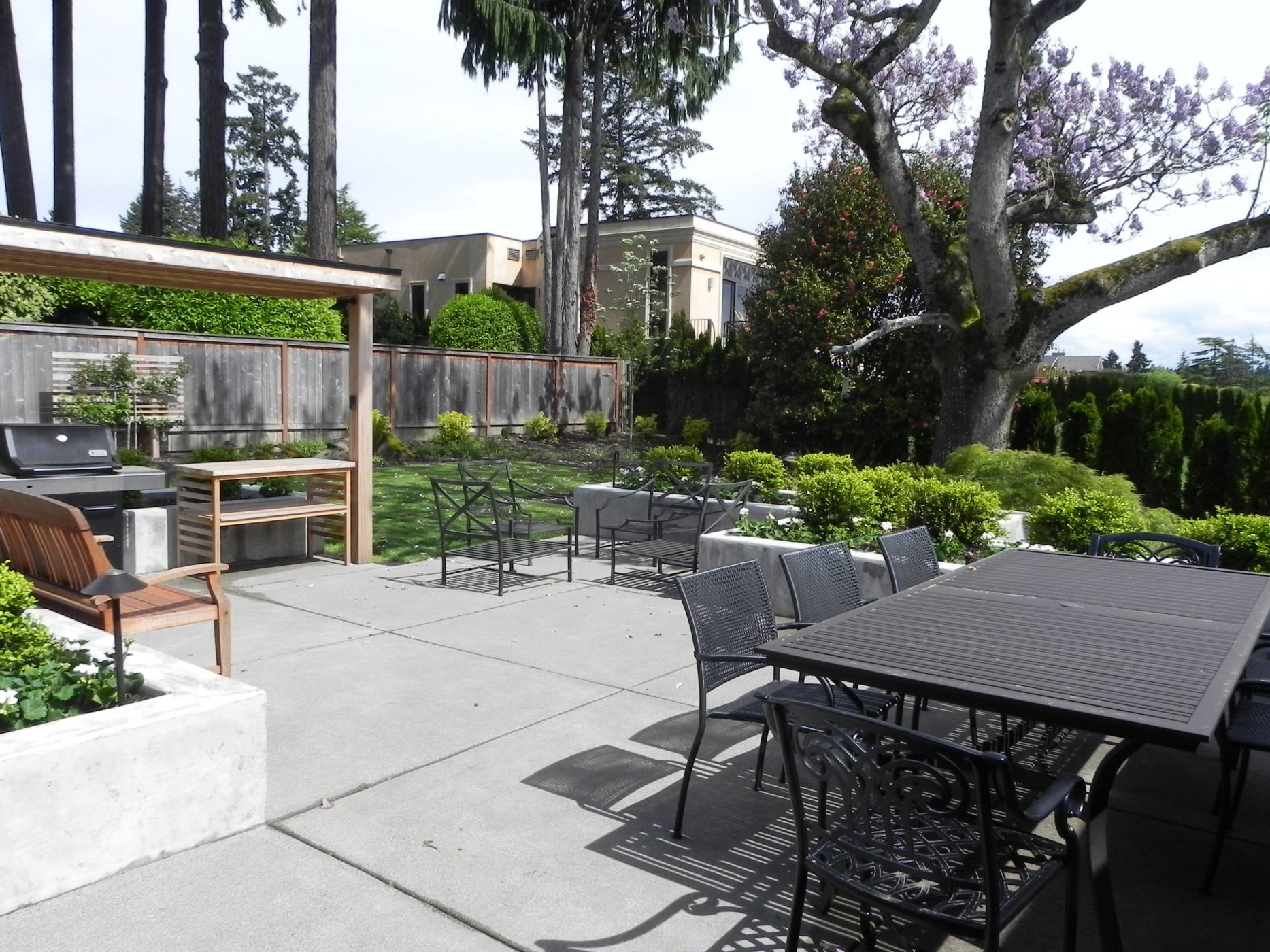 Investing in a concrete patio & ROI
Are you thinking of adding a concrete patio to your back yard? Are you trying to choose between  building a deck, stone or a concrete patio? Which has better Return-On-Investment (ROI) when it comes to your home value?
These are all valid questions when you are planning to spend thousands of dollars to add to your backyard, lifestyle and property value. Any addition of an entertainment area to your backyard will increase the value of your home. Concrete patios are a better investment when it comes to home Return-On-Investment (ROI). With a perceived increased value of up to 12 percent according to the Gallop Organization, having a big and beautiful patio in the backyard is a fantastic way to increase the value of your home.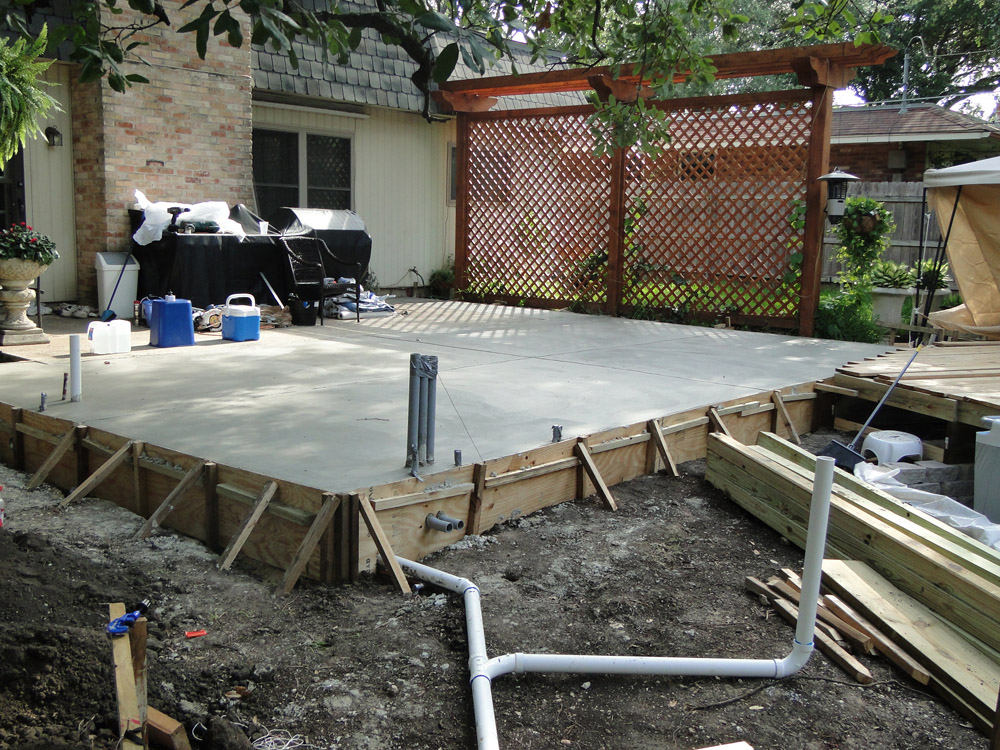 Concrete patios may be the more expensive choice but a well build concrete patio can last up to 25 years, with very little maintenance. Wood and stone are susceptible to pests, rot, molds or natural elements that will cause damage, a concrete patio will outlast any other outdoor useable space. If you consider to add concrete sealing to your patio that will even further prolong its lifespan.
Another benefit to consider is that concrete patios are built flush to the ground, unlike decks that are raised. That means that you are not blocking light to your basement windows. It also offers more privacy from existing fencing and tree cover. A concrete patio can also be installed flush to the exterior wall which allows you to add an awning to provide cover.
Interhome Construction specialize in concrete patio construction and we offer an on-site consultation for free. We also offer concrete resurfacing to existing patios that have signs of cracks and chipping. Call us today at 416-836-5253.