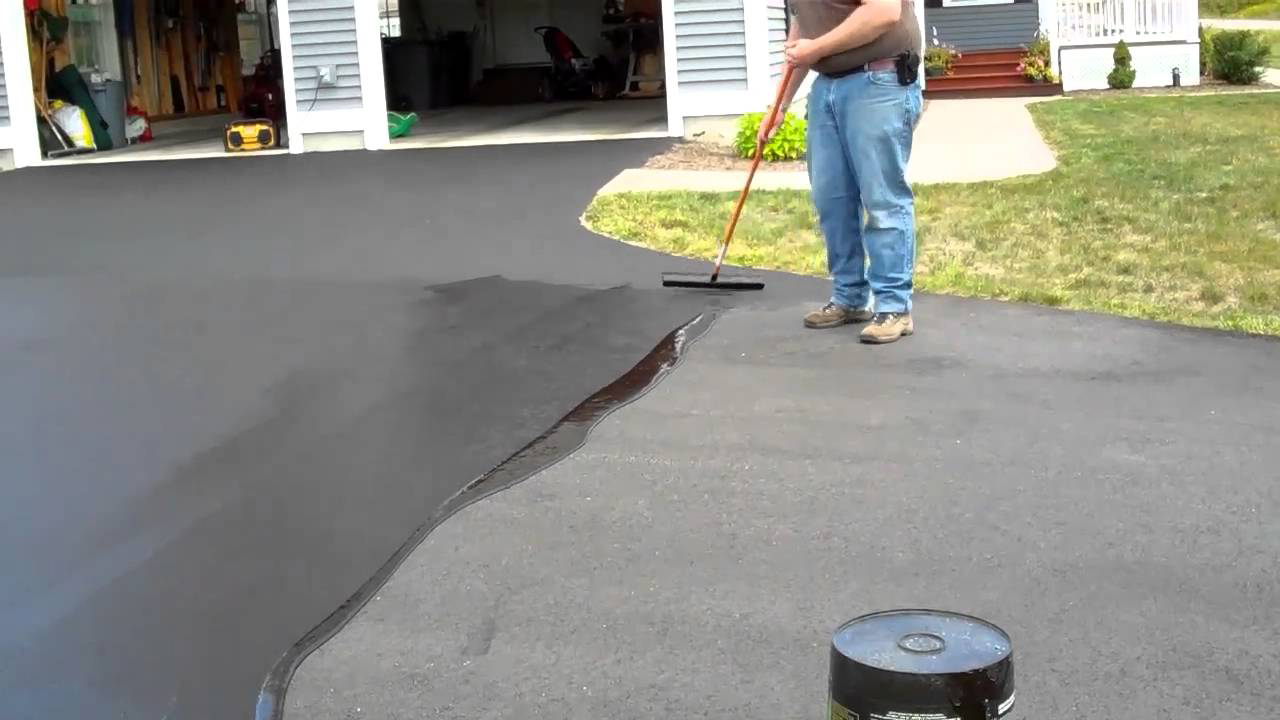 Asphalt Sealing: Prolong the life of your driveway or parking lot
Asphalt is a very popular building material when it comes to high traffic areas like driveways and parking lots. Asphalt is more affordable than concrete installation but it requires more maintenance and repairs. One way to prolong the life of asphalt is sealing it with a polymer sealcoating. The sealant will coat the asphalt with a durable thick coating that protects from corrosion, cracks and potholes.
In the case of a residential asphalt driveway, the best way to prolong the life span is to seal it. Asphalt sealing is a procedure of applying a durable coat of sealant that covers the asphalt and protects it from weather elements, corrosive products like salt and minimizes wear and tare like cracks and potholes. When it comes to new installations of asphalt  you should wait at least 6 months, including a summer, to allow the asphalt to cure and weather. Before the asphalt sealant is applied the asphalt has to be cleaned thoroughly to remove dirt and debris. Any asphalt cracks and potholes should be filled it. Hairline cracks will be filled in by the sealant which will halt further damage. Interhome Construction offers asphalt sealing, crack and pothole filling, asphalt cutting, resurfacing and removal.
When it comes to commercial and business parking lots asphalt sealing is a great investment. Due to the harsh Canadian weather parking lots take a beating from salting, snow plowing, engine oil spills and other chemicals. Not to mention all the wear and tear that results from the frequent use of a commercial parking lot. Asphalt sealing can prolong the life of your investment and we do recommend that you seal your parking lot every two years. Interhome Construction offers parking lot sealing services, crack and pothole repairs, asphalt resurfacing and line painting.
Interhome Construction offer asphalt sealing at competitive rates and we deliver on time and budget! We serve Toronto and GTA.
Give us a call today for a free on-site consultation: 416 574 5556